My Top 5 Artists (Week Ending 2009-8-23) →
Wilco (2)  Fountains of Wayne (2)  Aesop Rock & John Darnielle of The Mountain Goats (1)  June Christy (1)  Pixies (1)  Imported from Last.fm Tumblr by JoeLaz
My Top 5 Artists (Week Ending 2009-8-23) →
Wilco (2)  Fountains of Wayne (2)  Aesop Rock & John Darnielle of The Mountain Goats (1)  June Christy (1)  Pixies (1)  Imported from Last.fm Tumblr by JoeLaz
My Top 5 Artists (Week Ending 2009-8-2) →
Frank Sinatra (2)  Damageplan (2)  Blackalicious (1)  Tom Waits (1)  Stevie Ray Vaughan and Double Trouble (1)  Imported from Last.fm Tumblr by JoeLaz
My Top 5 Artists (Week Ending 2009-7-12) →
Wilco (4)  Hall & Oates (4)  Gotan Project (1)  Elvis Presley (1)  Prince & The Revolution (1)  Imported from Last.fm Tumblr by JoeLaz
My Top 5 Artists (Week Ending 2009-7-5) →
Walt Mink (1)  Thievery Corporation (1)  Wilco (1)  The J.B.'s (1)  Par Ney de Castro (1)  Imported from Last.fm Tumblr by JoeLaz
My Top 5 Artists (Week Ending 2009-6-28) →
Prince (1)  MC Solaar (1)  João Parahyba (1)  Cowboy Junkies (1)  Little Milton (1)  Imported from Last.fm Tumblr by JoeLaz
My Top 5 Artists (Week Ending 2009-6-7) →
Ojos de Brujo (7)  Frank Sinatra (7)  Jay-Z (6)  Blackalicious (4)  Beastie Boys (4)  Imported from Last.fm Tumblr by JoeLaz
My Top 5 Artists (Week Ending 2009-5-31) →
Frank Sinatra (4)  Blackalicious (3)  Jim and Jennie and the Pinetops (2)  Nas feat. Busta Rhymes (1)  Eddie Roll, Grover Dale, The Jets (1)  Imported from Last.fm Tumblr by…
My Top 5 Artists (Week Ending 2009-5-24) →
Matthew Sweet (4)  Batucada Sound Machine (4)  Prince (2)  Public Enemy (2)  Sir Mix-A-Lot (2)  Imported from Last.fm Tumblr by JoeLaz
myeviltwin: The Stranglers — Golden Brown
Weather With You - Crowded House channelled by the...
"being smart and being cynical, reasoning things out wide enough, angry enough to..."
– Eric, from the 'Jesus, do my friends know me or what' file.
Why text messages are limited to 160 characters →
And why Twitter's are limited to 140. And, in a roundabout way, why Tumblr rocks way more than both.
myeviltwin: I'm going to text the President of Tumblr now. Let's see what happens. You've got my vote, but only if you repeal child labour laws, and lower the drinking age to six. Pure entertainment gold, I'd say.
I'm a little late on this, but...Tumblarity? Come...
Besides, everyone on Tumblr knows that they are mere shadows in the cave of the true form of tomoatmeal.
This road of self-discovery sure is long. And...
And it hurts, behind my heart sometimes.
My Top 5 Artists (Week Ending 2009-5-3) →
Ojos de Brujo (22)  Lotion (3)  Abacaxi (3)  John Coltrane (3)  The Flaming Lips (3)  Imported from Last.fm Tumblr by JoeLaz
Not feeling too well...
…so work on the CV is going slower than it should. Listening to music isn't helping, and I feel a bit joyless. Not good. Thanks for asking.
Seu Jorge - Life on Mars
'Popular Stuff' is nice and all...
But I miss the Radar.
My Top 5 Artists (Week Ending 2009-4-26) →
Ojos de Brujo (41)  Frank Sinatra (9)  Wilco (4)  Antonio Carlos Jobim, Luiz Bonfá & João Gilberto (3)  Beastie Boys (3)  Imported from Last.fm Tumblr by JoeLaz
The End of the World as We Know It: Starbucks... →
(via frangry) Seeing this reminded me of a quote from somebody on Rove: Going to Starbucks for coffee is like going to prison for sex. You´re going to get it, but it´s going to be rough.
FTIGFOF
(The It's Been a Long Time edition…) The colour green, in all its various shades. The earnest unicyclist who practices across the street from my house. Murky red sunrises of autumn. Not taking myself so seriously. Seriously. Long Time, The Roots…the joys and dangers of nostalgia, all wrapped up into one.
Best parting shot. Ever. →
Taumatawhakatangihangakoauauotamateapokaiwhenuakita... →
(via makou)
i was dreaming when i wrote this, forgive me if i...
(via jolienoire) But when I woke up this morning, could have sworn it was judgement day.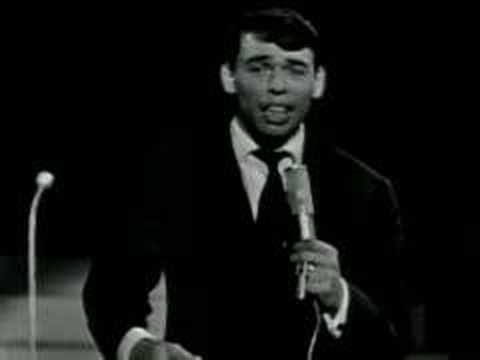 I can't tell if all my romances are the comedy kind, or if all my comedies are the romantic kind.
"I prefer the term 'lonely media.' 'Social' makes it sound like you're, you know,..."
– Scott Simpson (via merlin)
topherchris: I feel like the only person in the world who thinks Susan Boyle actually sucks. I keep hearing about her, but frankly, if she sang something from West Side Story I'd be far more compelled to watch this on YouTube. I suppose that's just me, though.